Title Loans in Corpus Christi, TX
Discount Car Title Loan
Discount Car Title Loan
Corpus Christi

4002 S Padre Island Dr Suite #103
Corpus Christi
,
TX
78411

Monday - Friday: 9:00 am - 6:00 pm
Saturday: 10:00 am - 6:00 pm
Sunday: Closed

(361) 500-4165

Send us an email
"Monica Campos was so helpful and the customer service skills were excellent !!!"
- Jessica Porter
"I had a wonderful experience here the staff is so professional and the person that help me was Monica Campos she got me the money that I needed and very professional and customer courtesy will be recommending to this place"
- Miguel Flores
"Love this place always go in and have a great experience with Monica and Alexis always quick and easy service! Keep it up girls "
- Priscilla Palacios
"Loved the service! Alexis helped me out was nice and easy to talk too. Highly recommend this place!"
- Marissa Rubio
"If you re looking for a title loan to help with emergency expenses THIS IS THE PLACE! The employees are so helpful & nice. Not to mention the payments are not ridiculous and they are an affordable short term fix!"
- Valerie Silvas
"The people are awesome and very friendly. I walked in to pay my bill and im in and out. When i first arrived to apply for a loan they were great to me and continue to be great to all customers ive seen walk in there while handeling my business. They ladies they have working there are excellent customer servers and i would recommend anyone in need to try these guys."
- Willy Wanka
"The girls here were awesome, super friendly. They gave 100% awesome customer service. If I ever need another title loan I'm definitely coming back here. They have good rates and good pay off rates as well, definitely recommend them to everyone!"
- Sofia Chavira
Read more reviews on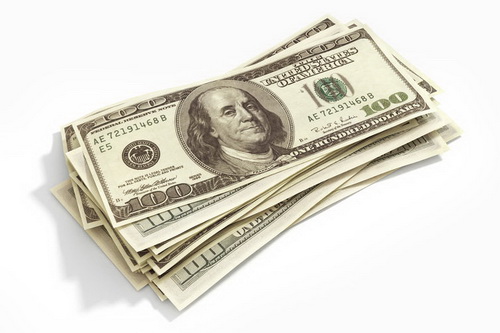 WE'RE LOCAL
The SPID & Weber Road Discount Car Title Loan store has been providing residents of the Corpus Christi area with car title loans (online and storefront service) since August 2018. We are located at 4022 SPID & Weber Road inside Weber Plaza next to FedEx and right behind Freddy's. If you live in or around the greater Corpus Christi area and are in need of some fast cash, stop by the SPI Drive & Weber Road Discount Car Title Loan store, check us out online, or call us today at (361) 500-4165 to get approved for a title loan fast.
WE ARE TRUSTED
We are a trusted, reputable source for title loans in Corpus Christi, TX, and our reputation is growing. Bring your car, your title, and a government-issued ID to our location to see if our programs are right for you. It costs you nothing to ask questions and find out if you are qualified! What does it take to be able to offer the best title loans in Corpus Christi, TX? It takes professional service and a variety of options for customers.
At Discount Car Title Loan, we have perfected the process of offering title loans in Corpus Christi, TX, and we want to show you just how we go about taking care of our customers.Come on down to our location today (or visit us online) and you could drive off with the cash you need in as little as 30 minutes!
Documentation Required to Apply for a Personal or Title Loan
WHAT IS A CAR TITLE LOAN?
A car title loan is the opportunity for you to put your hard earned asset (your car) to work for you, and Discount Car Title Loan offers the very best title loans in Corpus Christi, TX.
DOCUMENTATION REQUIRED TO APPLY FOR A PERSONAL OR TITLE LOAN
To process your application we will need your personal information (name, phone, email, and zip code) and your vehicle information (make, model, year, and estimated mileage) and will require you to have a valid government-issued ID, a lien-free title, and proof of income.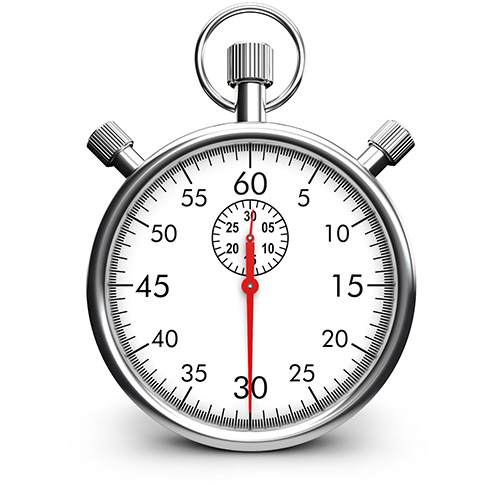 THE PROCESS IS QUICK AND SIMPLE:
Fill out an application on-line or at our Discount Finance & Personal Loan Company location in Corpus Christi, TX
Discount Finance & Personal Loan Company will determine a transaction amount based upon your need, your credit history and what you can realistically afford
Upon approval, you will receive the cash you need that same day
Short Term Loan Discounts
We offer many short term loan discounts that can further lower your loan costs when you pay on time. Find out which discounts you qualify for today. They could easily add up to 50% in savings!
Need help figuring out how many of our car title loan discounts apply to you? We're here to help. Contact us and one of our associates in Corpus Christi, TX will explain all of the car title loan discounts and other savings you'll enjoy with us.
Save Money
Our experienced lenders offer fully amortizing, unsecured and secured loans from $125 to $10,000, with equal monthly payments, a minimum repayment period of 3 months and a maximum repayment period of 6 months. Along with discounted rates, these loans are offered with no penalties for paying your loan off early or for making partial prepayments. To learn about how to save more money visit any of our stores in Corpus Christi, TX.
Automatic Payments
Automatic payments are the easiest (and free!) way to make your payments on time. To enroll just call any of our locations in Corpus Christi, TX. You will need your bank or credit union account and routing number for the one-time setup.
Price Competition
Our on-line lending marketplace is a fast and easy way to compare options, find a good deal, and get what you need. You'll get access to a variety of personal and title loan options and we'll save you the hassle of having to research everything on your own.
* To be approved for a Title Loan.You must be at least 18 years of age. Approval is subject to vehicle inspection and appraisal.
**In Texas, Vin-Title, LLC (d/b/a Discount Title Loan) Will act as a Credit Services Organization to assist you in obtaining a loan. Your loan may be made by an unaffiliated third party Lender. Please see the store associate for details.
©2023, Discount Car Title Loan. SEO management by
Front7 Marketing