Your Immediate Cash Solution
We understand that life is full of unexpected challenges, many of which can only be overcome if you have access to fast cash. Your car title can become a quick source of income, and with us to apply for a personal term loan in Texas can be safer, more affordable and fast.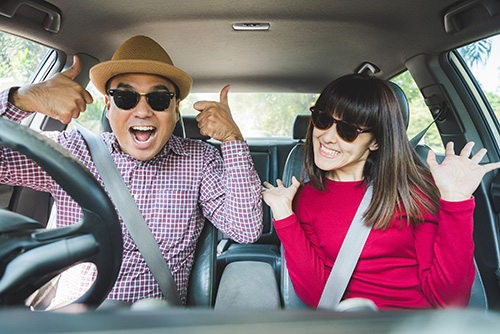 Save Money
Our experienced lenders offer fully amortizing, unsecured and secured loans from $125 to $10,000, with equal monthly payments, a minimum repayment period of 3 months and a maximum repayment period of 6 months. Along with discounted rates, these loans are offered with no penalties for paying your loan off early or for making partial prepayments. To learn about how to save more money visit any of our stores in Texas.
You Are in the Driver's Seat
You get to decide how much money to get and how long you want to pay it back. Core to our business model is our proprietary Loan Optimizer Software, an underwriting tool that helps customers in Texas select their ideal loan size and payment terms. We offer 4 to 6 month amortized car title loans in the $125-$10,000 range.
Short Term Loan Discounts
We offer many short term loan discounts that can further lower your loan costs when you pay on time. Find out which discounts you qualify for today. They could easily add up to 50% in savings! Need help figuring out how many of our car title loan discounts apply to you? We're here to help. Contact us and one of our associates in Texas will explain all of the car title loan discounts and other savings you'll enjoy with us.